Welcome
to Fontclara.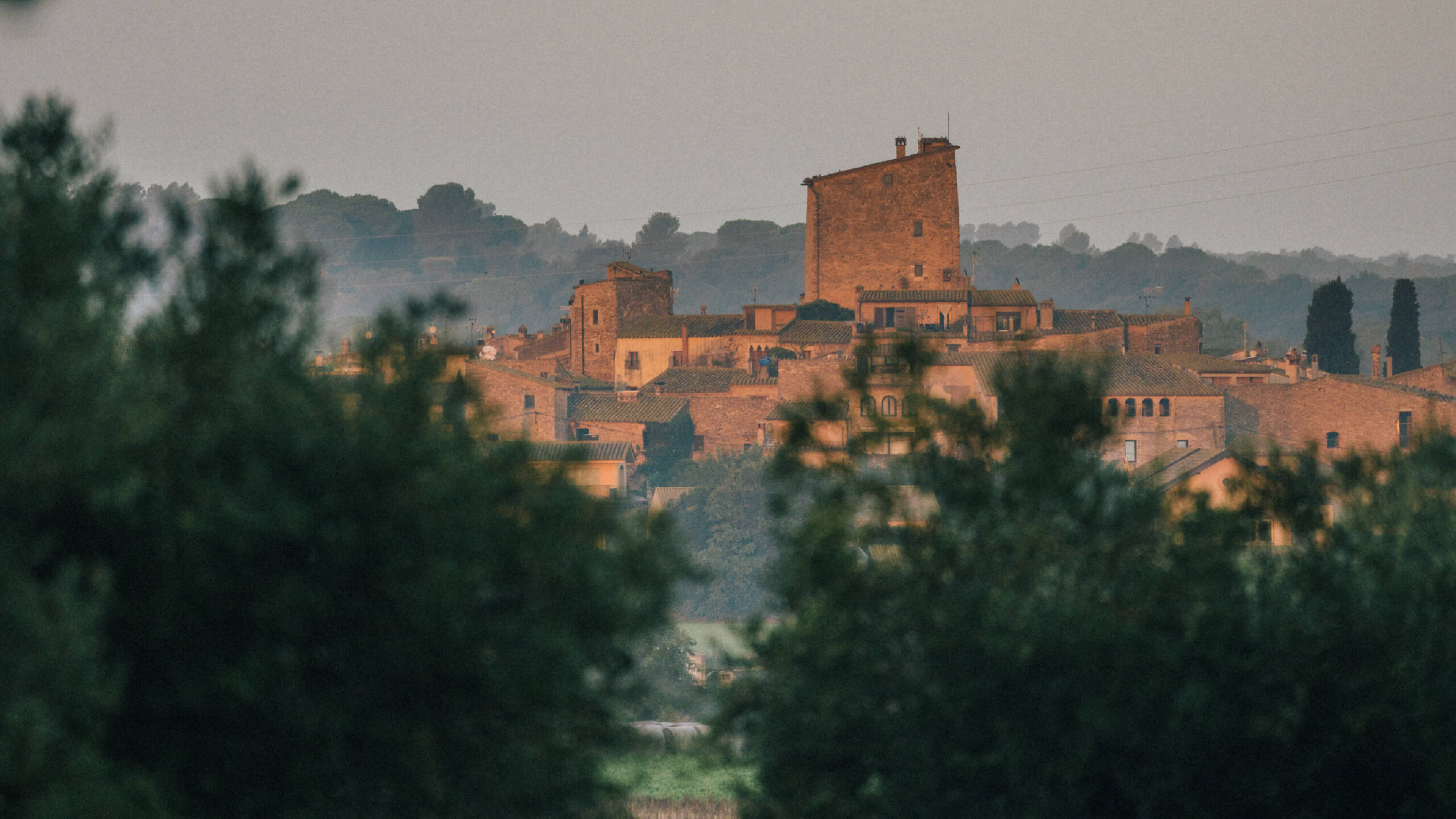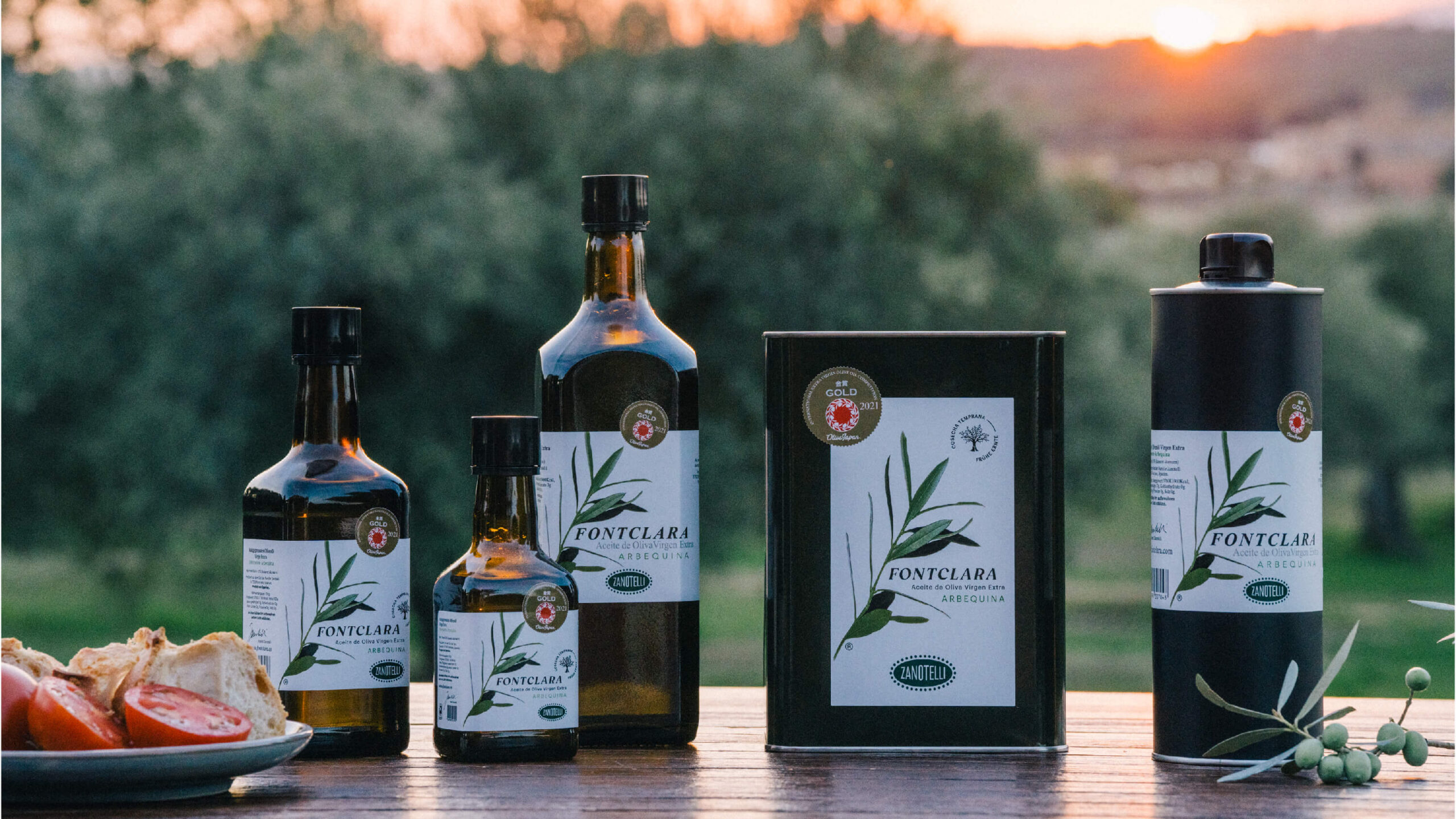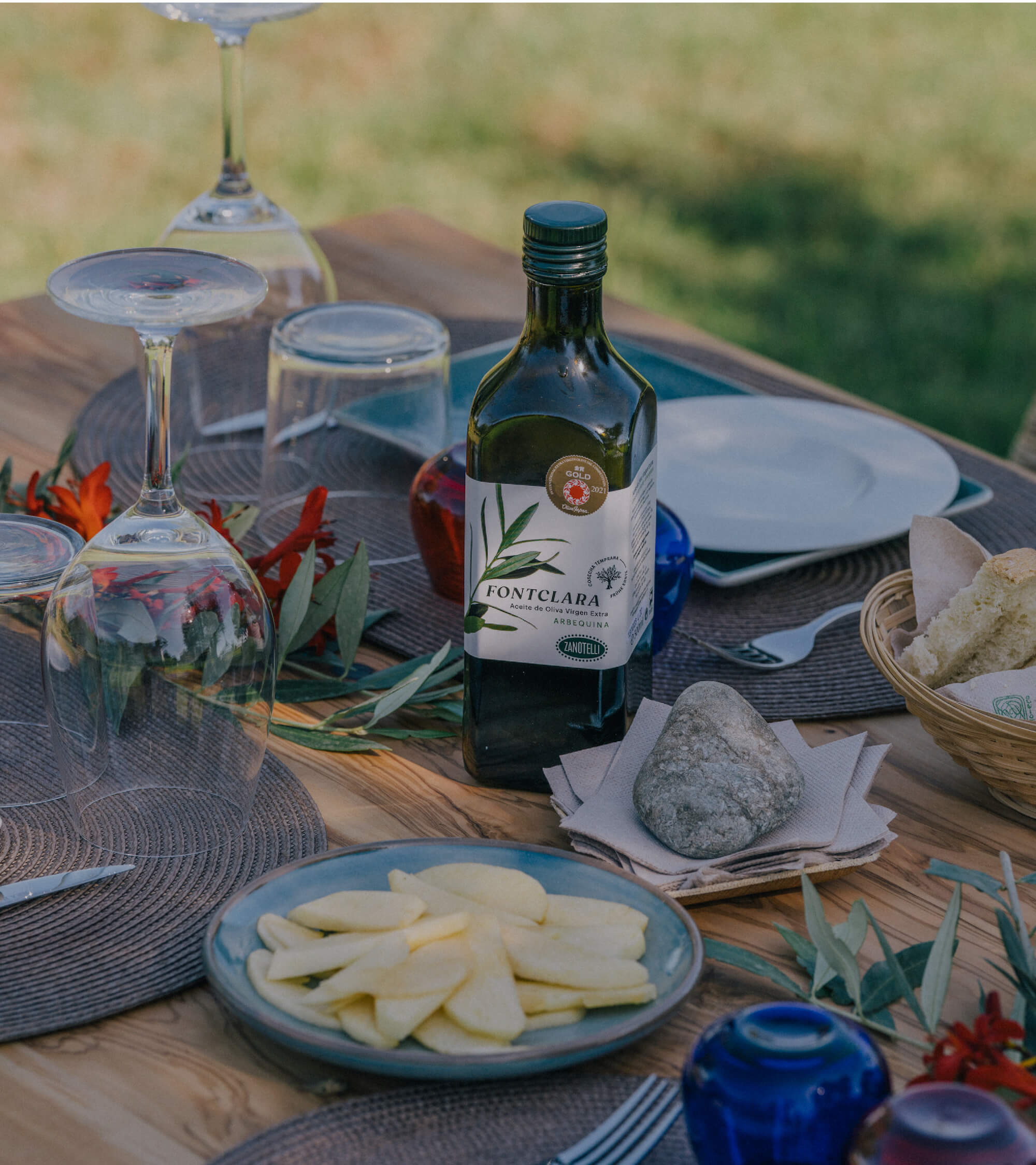 Scroll next
Our oil: a tribute to the Mediterranean
One of the best Extra Virgin Olive Oils from Empordà
Fontclara's story is that of a love affair. That of Roland Zanotelli and Empordà, with its landscape, flora, tradition, gastronomy, and, of course, its olive trees. Passionate about botany, gastronomy and art, and captivated by the area, he decided to turn his dream into a real project and form roots with people from the territory.
The Finca Fontclara, located in the heart of Baix Empordà, between the charming medieval towns of Peratallada, Palau-Sator, Ullastret and Pals (popularly known as the golden triangle of Empordà), has several fields scattered around the area between rice paddies and fruit trees. It is a privileged place on the Costa Brava, blessed with a microclimate and land with high production power, a kind of natural golden mile from which the best liquid treasure is born: Fontclara extra virgin olive oil.
DISCOVER FONTCLARA
Fontclara are 100% monovarietal extra virgin olive oils, early harvest, with multiple healthy properties and unmistakable organoleptic qualities that enhance any product or dish. Fontclara oils have been awarded in competitions around the world.
Typical of the provinces of Lleida and Tarragona, its cultivation has spread throughout Spain.
A small olive whose flavor is sweet. It has a spicy point that indicates that it is fresh. Another characteristic is that it is aromatic and fruity.
It is the right one for those looking for an extra virgin olive oil with a mild flavor. In the kitchen it is widely used, both for toasts, as dressings, short cooking of fish and meat, salads, sauces and pastries.
A native variety of the Empordà.
Intense green fruity profile, the olive is small-medium in size, elliptical in shape, asymmetrical.
High and fresh spicy sensations, with balsamic notes.
Powerful, intense flavors and fresh aromatic persistence. An elegant and balanced extra virgin olive oil ideal for seasoning and intensifying flavours... It is also perfect for cooking, as it is a very stable oil in long cooking. It is also a great companion to chocolate.
The most widespread variety in Spain, it has a slightly pointed shape at the bottom of the fruit.
Its most pronounced characteristics are its bitterness and itching. Its variety of herbaceous aromas is also characteristic of it.
It is a full-bodied, powerful oil that makes its presence known. It has a high oleic acid content that makes it stable to oxidation and rancidity. That is why it is the most suitable for cooking at high temperatures (ideal for frying, stews, preserves.
A variety that comes from the Italian region of Tuscany.
The olive is oval, resembles a drop, with medium size.
It is a very fresh oil, with an intense green initial color and outstanding vegetal notes in its aroma and flavor, intense fruity with hints of grass, artichoke and green almond. Ideal oil to consume raw, to dress salads, potatoes and pasta. It also goes very well with recipes for steamed white fish or marinated blue fish.
* In production for future sale.
The essence of Emporda
"Fontclara extra virgin olive oil is able to condense in a single drop what, for many, is the essence of Empordà: its flavor, its aromas, its character… In short: its soul."
Laura Conde, journalist
A place to disconnect
"Visiting the Fontclara estate is, without a doubt, something that should be experienced at least once in a lifetime. It is like entering another world, the perfect place to disconnect from reality among the olive trees."
Joan Perez, visitor
An oil capable of changing any dish
"A few drops of Fontclara extra virgin olive oil are capable of giving a new dimension to any dish: they add incredible nuances to simple steamed vegetables! At home it is essential."
Ana García, consumer
Good for the soul… and for the stomach!
"At the risk of sounding mystical, I would say that visiting Finca Fontclara is good for the soul. And on top of that, if we finish with an oil tasting and an aperitif, it's also great for the stomach!"
Marta Ramos, visitor
ABOUT US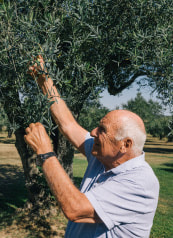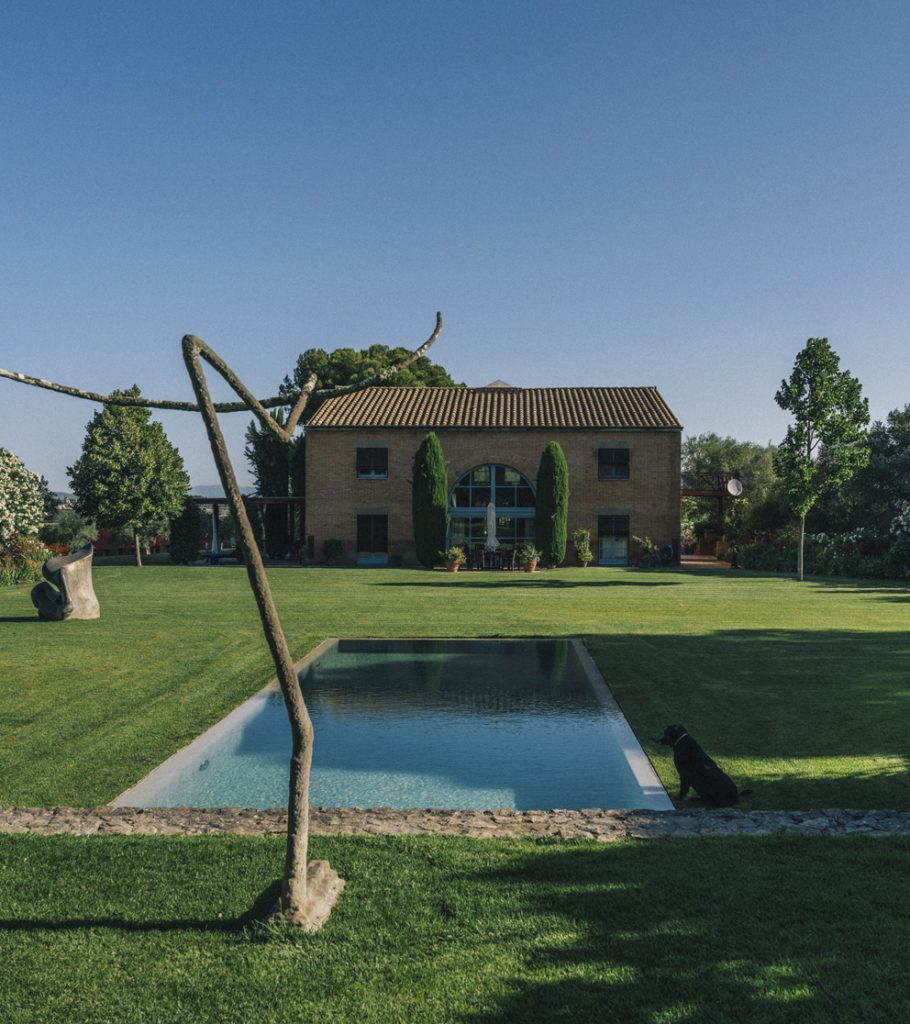 PRODUCTION
The production of Fontclara extra virgin olive oils
Find out more