Welcome
to Fontclara.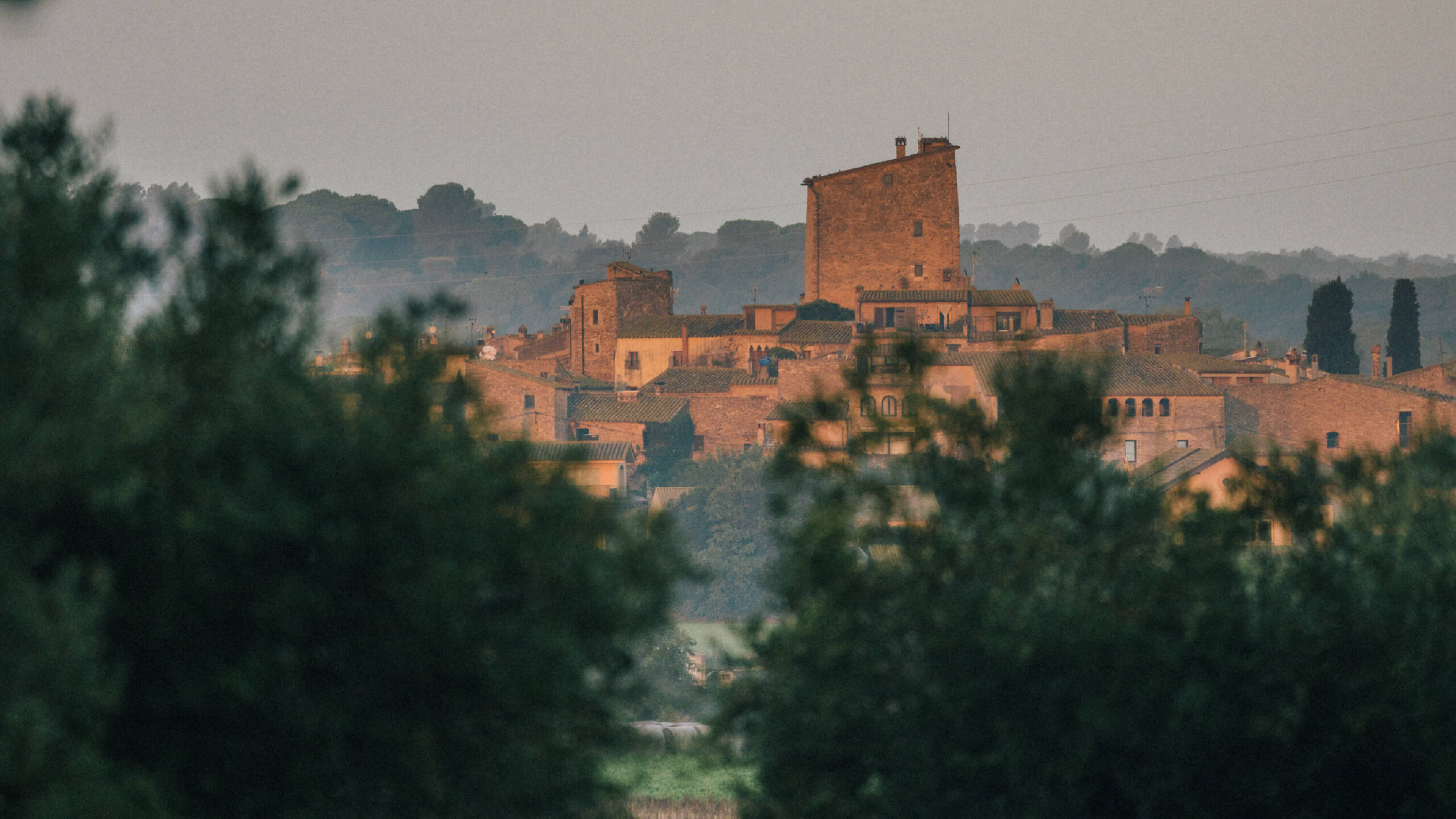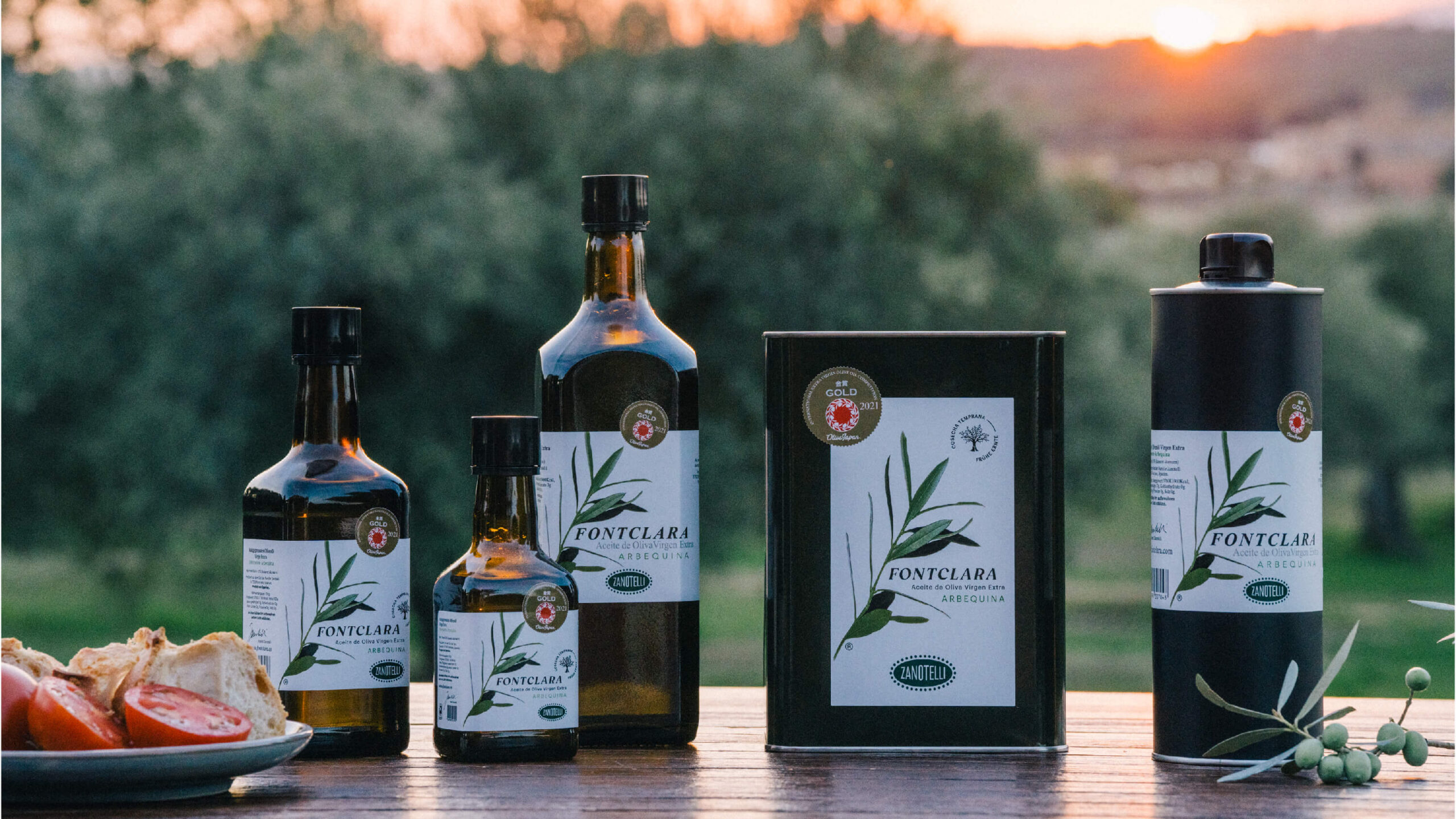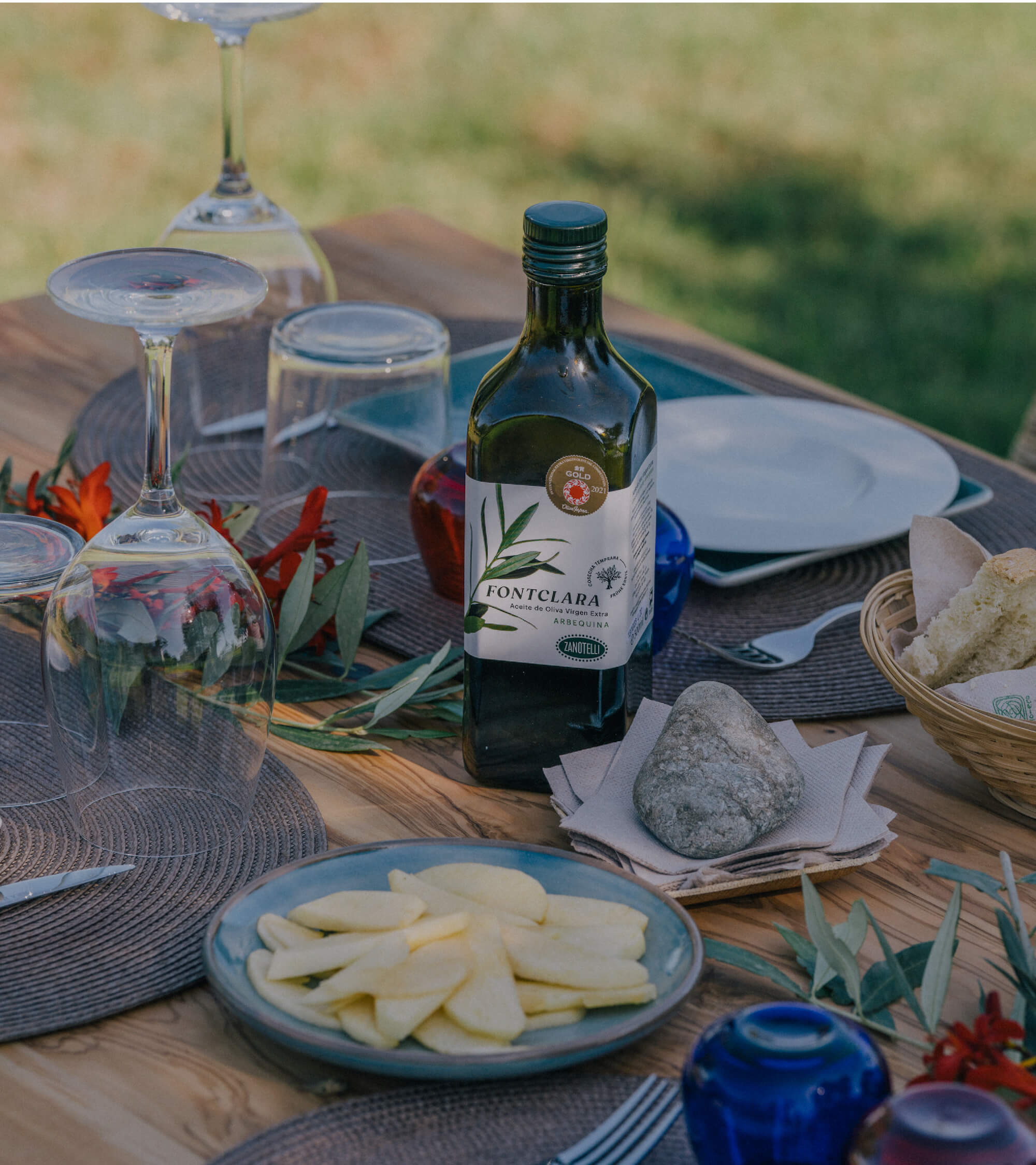 Scroll next
Our oil: a tribute to the Mediterranean
One of the best Extra Virgin Olive Oils from Empordà
Fontclara's story is that of a crush. That of Roland Zanotelli with the Empordà, with its landscape, its flora, its tradition, its land, its gastronomy, and, of course, its olive groves. Passionate about botany, gastronomy and art, and captivated by the area, he decided to turn his dream into a real project by creating roots with people from the territory.
The Finca Fontclara, located in the heart of the Baix Empordà, between the charming medieval towns of Peratallada, Palau-Sator, Ullastret and Pals (popularly known as the golden triangle of the Empordà), has several fields scattered around the area between rice fields and fruit trees. It is a privileged place on the Costa Brava, blessed by a microclimate on land with high production power: it is a kind of architectural and natural golden mile from which the best liquid treasure is born: Fontclara extra virgin olive oil.
The essence of the Emporda
"Fontclara extra virgin olive oil has the property of condensing in a single drop what, for many, is the essence of the Empordà: its flavor, its aromas, its character… In short: its soul".
Laura Conde, journalist
A place to disconnect
"Visiting the Fontclara estate is, without a doubt, an experience that should be experienced at least once in a lifetime. It is like entering another world, the perfect place to disconnect from the world among olive groves".
Joan Perez, visitor
An oil capable of changing any dish
"A few drops of Fontclara extra virgin olive oil are capable of giving new dimensions to any dish: they add incredible nuances to a simple steamed vegetable! At home it is essential ".
Ana García, consumer
Good for the soul…and for the stomach!
"At the risk of becoming mystical, I would say that visiting Finca Fontclara is good for the soul. And if we end up with a tasting of oils and an aperitif, it's also great for the stomach!"
Marta Ramos, visitor
ABOUT US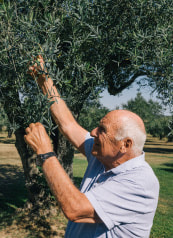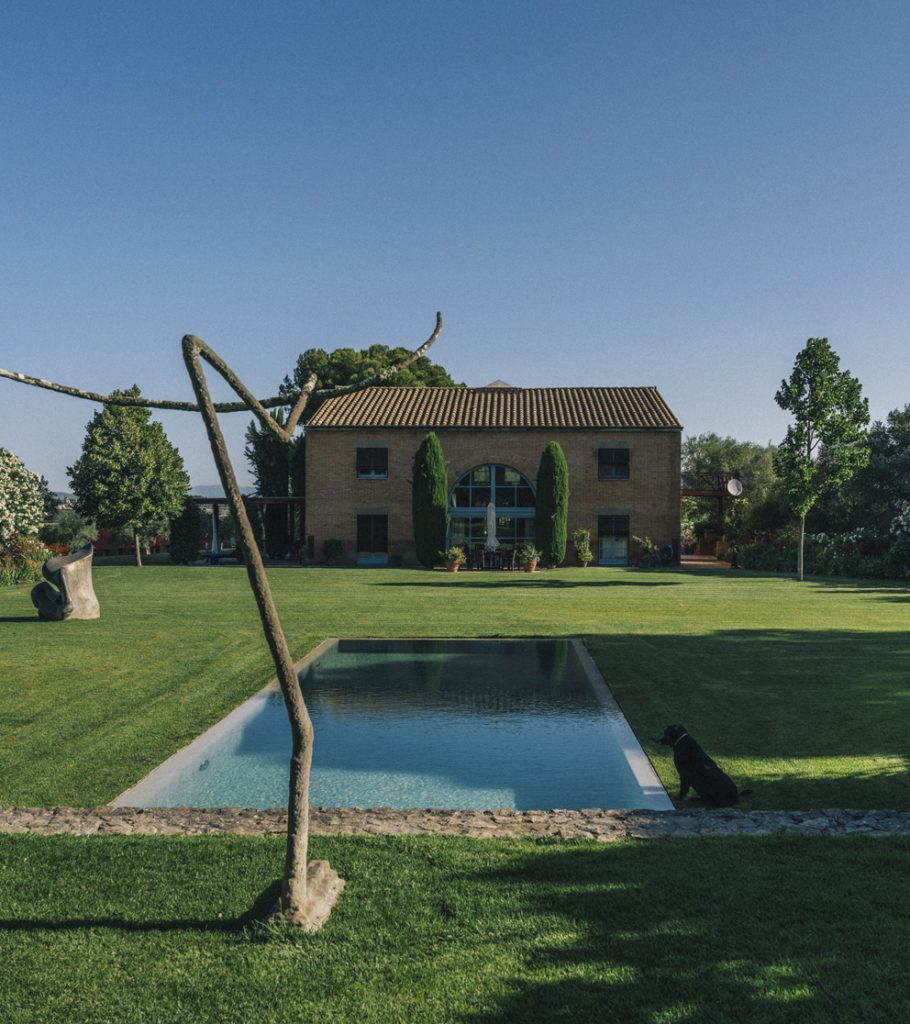 ELABORATION
The production of Fontclara extra virgin olive oils
Know more